Family Needs
Need something fun to do with your kids when they are not in school like during weekends or summer/spring break, but do not know what to do?
Visit Fun & Free in KC to find lots of Cheap or Free Events/Activities for the Whole Family to Enjoy!
United Way's 2-1-1 is a great resource for everyday needs that aren't quite 9-1-1 emergencies. United Way 2-1-1 spans a 23-county area, including 7 counties in Kansas and 16 in Missouri, and has access to thousands of resources. Call 2-1-1 and you'll reach a trained, caring professional, 7 days a week, 24 hours a day, 365 days a year. It's free and confidential.
For additional information about United Way's 2-1-1 services: call (816) 474-5112 or toll free at (866) 320-5764.
(9 County Metropolitan Region)
My Resource Connection links individuals to resources that can help meet their needs: groceries, clothing, housing, health care, transportation, food pantries, rental payment assistance, employment, veteran's services, utility assistance, mental health support, early childhood education and much more. Search for resources by zip code and/or county.
Go to Resource Connection and select the Jobs, Apartments or Services tabs for additional information.
I need food for my family
Find days and times for Harvesters' mobile pantries in Missouri and Kansas.

https://www.harvesters.org/Get-Help/Service-Locator

Visit the following Money Smart Topics for helpful information and links.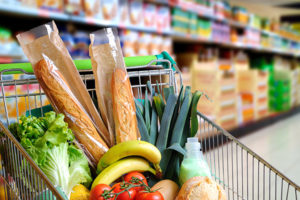 We want to help you find WHAT YOU NEED – food, school supplies toothpaste, toothbrush, soap, shampoo, etc.
I need government assistance/benefits
This topic provides local, county, state and national assistance/benefits that can help individuals and families get resources they need.
Find lots of information HERE.
I need housing
Housing costs are a large part of your budget, so it's important to research options when choosing to rent or purchase housing. Need help with possible foreclosure, need help with coaching, find organizations, or just need to find a house?
Find all the housing resources you need HERE!
I need a job
Resources for all steps of finding employment. Need a job, want training, or help with interview prep? Find links HERE!
I need to improve my finances
Completing a financial education curriculum can help you obtain knowledge and an understanding of financial matters.  Financial education is the building block of financial capability and can eventually lead to economic mobility.  Financial education classes and events can be found on the Money Smart KC calendar.
Find lots of different learning curriculum for different age groups and organizations HERE.
I need to further my education
It is more important than ever to make wise decisions about financing college and continuing education, especially as the cost of post secondary education continues to increase. Whether you are planning to attend college, are currently a student or already have student loans, below are tools and resources to help you along the way.
Find getting ready for college checklists, help financially, or just general college information HERE.
I need a bank account
When managing your money, the right tools can make all the difference. Learn the basics of banking and be on your way to reach your financial goals.
I need immigration services
Moving to new place can be difficult. There are so many transitions to make: new and different ways of doing things, cultural norms to understand, a new language to learn, a job to find…. If you are a refugee or immigrant, we hope the following information will be of help to you.
Find resources for Immigrant and Refugee Services and that will make you and your families moving to new country easier. There are people who want to help!
I need Legal Services
We have collect a wide range of resources and helpful links for when you or someone you know needs help dealing with legal issues.
I need parent resources
Parents and caregivers serve an important role in educating and providing for our children. Find emergency and health services, tips, activities and more HERE.
I need a loan
Access to loans can be helpful for covering expenses, making a large purchase, starting a business, or for the cost of continuing education. Several types of loans are available and each can offer an avenue to purchase items that you wouldn't have access to otherwise. It is important to know the facts about the various types of loans and the true cost of borrowing.
What Loan Is Best For You? Find all this information for whatever needs you have HERE!
I need transportation
Just moved here? or  Just need a way round the area? Do you need help paying for a bus ticket?
Find helpful resources for getting around the Kansas City metro area HERE.
I need Senior Resources
We have collected resources just for Seniors. Find help with all things that might effect Seniors.
I need free tax preparation
Taxes can get confusing! Get the resources available to help you and your family.
I need someone to talk to
 
Everyone needs a little help from time to time. We have collected phone numbers and sites that care about you and are there to help!