Immigrant and Refugee Services
Moving to new place can be difficult. There are so many transitions to make: new and different ways of doing things, cultural norms to understand, a new language to learn, a job to find…. If you are a refugee or immigrant, we hope the following information will be of help to you.
Multi-lingual Money Smart Financial Education for Adults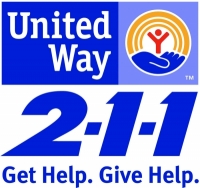 A wide range of support, including Immigrant Services, is also available available through United Way 2-1-1
Call: (816) 474-5112 or toll free at (866) 320-5764
Visit: United Way 2-1-1
Helpful Links
For Immigrant & Refugee Local Resources
Local Refugee Resettlement Agencies / Advocacy Groups
Della Lamb Community Services: Della Lamb offers hope and assistance to low-income Kansas City people of all ages. Main service areas include refugee resettlement, adult education & ESL, early education & childcare, youth services, and emergency social services.
Missouri Immigrant and Refugee Advocates (MIRA): is a "coalition of organizations that recognizes the intrinsic value of all people, organizes and advocates for the basic rights of all immigrants on the local, state, and federal level.  MIRA supports all measures in the state of Missouri that create a welcoming climate for immigrants and refugees, and that allow for immigrants and refugees to become fully productive members of our society."
KC Metro Immigration Alliance: this newly-formed alliance is kicking off a year-long campaign to promote citizenship and civic engagement. They will be offering Community Navigator Training focusing on Citizenship, DACA/DAPA, and more. Check out their Facebook page to learn more.
Immigration Professionals (Jessica Piedra's office) is a non-profit immigration law firm that assists clients throughout the immigration and naturalization process. Services are not free but the flat fees are low. Visit or call 1 (844) 221-1844 to learn more.
Contact your local Congressional office: . Every Congressman's office should be able to offer support with difficult immigration-related cases and can often help find information or expedite processes.
Citizenship
KC Metro Immigration Alliance: This alliance promotes citizenship and civic engagement. They also offer Community Navigator Training focusing on Citizenship, DACA/DAPA, and more. Check out their Facebook page to learn more.
Legal Aid
Legal Aid of Western Missouri is a non-profit organization committed to providing high-quality, free, civil legal assistance to low-income and elderly citizens. Immigration Law is one of their main practice areas. 
La Luz is a center for free legal assistance and is located in the main Catholic Charities of Northeast Kansas office building, comprised of one immigration lawyer. No appointments needed Wednesdays from 9:00am-12:00pm; otherwise appointments are made 3 – 4 weeks out.
English-Language Learning and Other Education
Kansas City Public Library: Apply online for a Library eCard or come to the Central Branch or Northeast Branch for ESL classes. Call 816.701.3400 with any questions.
Don Bosco Community Center: Assists families in the Kansas City area. Free English classes at their ESL School.
Kansas Migrant Education Program: Since 1967 the Kansas Migrant Education Program (MEP) has been working to ensure that migrant children can fully benefit from the same free public education provided to other children. Información para las Familias: 
Immigrant and Refugee Academy focuses on mentoring and empowering young refugees through after-school programs. They meet at the Northeast Branch of the Kansas City Public Library. For more information, contact iandracademy@gmail.com or visit their Facebook page.
Employment
Hatch Staffing Services offers first -time employment for refugees in Kansas City. If you are hard-working and willing to do your part, this company can help. Call to reserve an interview time: 913-515-1823 or 913-856-7995. Ask for Hatch Staffing. Must bring two forms of ID to fill out an application.
Bishop Sullivan offers basic necessities and the opportunity to become financially self-sufficient by finding employment. Services include a food pantry, household assistance, an employment program, services to the indigent elderly, and hot meals at their Community Kitchen. There are three locations in Kansas City.
Food, Health, and General Social Services
Harvesters – The Community Food Network is a local food bank that offers educational programs related to nutrition, supplies local non-profits with food to feed the hungry, and can help you apply for supplemental nutrition assistance through SNAP. SNAP Hotline: 877.653.9522
Connections to Success KC is a non-profit mentoring organization that inspires families to realize their dreams and achieve economic independence by providing hope, resources and a plan.
Bishop Sullivan offers a food pantry, household assistance, and hot meals at their Community Kitchen. There are three locations in Kansas City.
Guadalupe Center: The Guadalupe Center is one of the nation's first social service agencies for Latinos and has grown to be the heart of Kansas City's Latino community. They provide early childhood, secondary, preparatory and adult educational programs; facilitating access to health and social services for all ages; promoting and providing Latino cultural enrichment events; sponsoring social activities that engage our diverse communities.
Helpful Links
For Immigrant & Refugee National Resources
United States Citizenship and Immigration Services (USCIS)

InfoPass: make an appointment with Immigration Information Officer. Languages available: Spanish, Haitian Creole, Vietnamese, Chinese, Tagalog, Russian, Portuguese, French, Korean, Polish, and Arabic.

Internal Revenue Service (IRS): residency rules for tax purposes
National Network for Immigrant and Refugee Rights for information on advocacy and policy work.
The Sylvia Rivera Law Project "works to guarantee that all people are free to self-determine gender identity and expression, regardless of income or race, and without facing harassment, discrimination or violence." SRLP offers help to transgendered and transsexual immigrants on issues such as changing name and gender on immigration documents, marriage recognition, and applying for asylum based on gender identity discrimination.
Helpful Links
To Testimonials & Multimedia