Transportation
Johnson County Transit provides public transportation services to much of Johnson County, downtown Kansas City, Mo., Kansas City, Kan., and other outlying areas. JCT's The JO operates weekday commuter services with most routes running during peak morning and afternoon times. Special Edition provides para-transit services to Johnson County seniors and disabled residents.  

HERE
Kansas City's Downtown Streetcar is a two-mile line will run largely on Main Street from the River Market to Union Station. The streetcar runs in existing street lanes, just like other vehicles. The streetcar route will include 16 stops, spaced roughly two blocks apart. The Streetcar is free to ride.
Hours of operation are:
Monday – Thursday: 6:00 a.m. – 12:00 a.m.
Friday: 6:00 a.m. – 2:00 a.m.
Saturday: 7:00 a.m. – 2:00 a.m.
Sunday – 7:00 a.m. – 10:00 p.m.
Find other ways to get around KC at the VisitKC website. 
Call 2-1-1 and you'll reach a trained, caring professional seven days a week, 24 hours a day, 365 days a year. It's free and confidential.
Dial 2-1-1 or call 816-474-5112, or toll free  866-320-5764.
Transportation for those with disabilities – Go online or dial 2-1-1 to find transportation if you are disabled.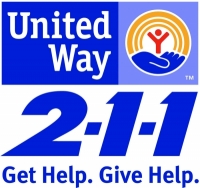 For more information on specialty programs or programs specifically helping those with disabilities or that have limited income, please call (816) 842-9070 or click here