Government Assistance / Benefits
This topic provides local, county, state and national assistance/benefits on one page.
Metropolitan KC Assistance/ Benefits
United Way 2-1-1
Need to find counseling? A health clinic? A food pantry?  Help getting your finances
in order? Resources for your children?  Find these resources and much more.
United Way's 2-1-1  is a great resource for everyday needs that aren't quite 9-1-1 emergencies. United Way 2-1-1 spans a 23-county area, including 7 counties in Kansas and 16 in Missouri, and has access to thousands of resources. Call 2-1-1 and you'll reach a trained, caring professional, 7 days a week, 24 hours a day, 365 days a year. It's free and confidential.
United Way 2-1-1 Online Search Engine
For additional information about United Way's 2-1-1 services:
call (816) 474-5112 or toll free at (866) 320-5764.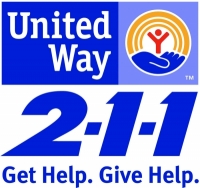 My Resource Connection
(9 County Metropolitan Region)
My Resource Connection links individuals to resources that can help meet their needs: groceries, clothing, housing, health care, transportation, food pantries, rental payment assistance, employment, veteran's services, utility assistance, mental health support, early childhood education and much more.  Search for resources by zip code and/or county.
Go to Resource Connection and select the Jobs, Apartments or Services tabs for additional information.
Food Pantries:
Find a food pantry within our 9-county metropolitan region.
Search by zip code for a food resource near you.
Additional Metropolitan KC Assistance/Benefits
Assistance/Benefits By State
Both Missouri and Kansas have 12 benefit programs that can assist families.  Visit each state's program for information about and access to food assistance, health insurance, unemployment benefits, WIC and much more.
Connect with a Benefits.gov representative online.
Missouri Assistance/Benefits
Find out what may be available in your city:
Kansas Assistance/Benefits
Find out what may be available in your city:
National Assistance/Benefits
The website www.benefits.gov reviews federal and state benefits.  The website also sorts benefits by category and agency.  To understand what state and federal benefits you may be eligible for, please start at the BENEFITS FINDER.
An online guide to government services and information: