Financial Education
Financial Education for You
Completing a financial education curriculum can help you obtain knowledge and an understanding of financial matters.  Financial education is the building block of financial capability and can eventually lead to economic mobility.  Financial education classes and events can be found on the Money Smart KC calendar.
Financial Education Curricula and Tools
When picking a curriculum to use, we suggest that you utilize resources that are from trusted sources and are consistently updated.
Sources for financial education curricula are:
Financial Education Curricula For Adults
Financial Education Curricula For Seniors
Financial Education Curricula Small Business/Entrepreneurs
Financial Education Activities and Games
The Stock Market Game– An online simulation of the global capital markets that engages student's grades 4-12 in the world of economics, investing and personal finance and that has prepared 15 million students for financially independent futures.
EconEdLink – Use technology to help teach economics and financial literacy through simulations, games, videos and other inter-actives.
Buying a Home (English and Spanish) – use these calculators to learn what to consider when entering the housing market
College Activity (English and Spanish) – learn how you can save for college to help minimize student loan debt
Family Finances Activity (English and Spanish) – test yours budgeting skills through decision-making within a family setting
H&R Block Budget Challenge – Learn and practice real-world money management skills such as paying bills, managing expenses, saving money, investing in retirement and more in real time.
Life Values Quiz – Most of us don't realize what's behind the thousands of financial decisions we make every year. And, if we are in a relationship, we are even less certain about why our partners make the decisions they do. If you want to demystify your money behaviors, start here with the Life Values quiz. – See more at: http://www.smartaboutmoney.org/Tools-Resources/LifeValues-Quiz#sthash.fAz0LuCf.dpuf
The Mint – Try activities, challenges and calculators that deal with spending, saving, borrowing, earning and more.
Be Your Own Boss Challenge – take a quiz to find out if you might be a good fit for running your own business
Credit Card IQ Quiz – find out how much you know about credit
Spending Challenge – learn about how your choices can affect your money management
What Kind of Spender Are You? Quiz – answer questions to find out your spending habits
When Will You Be a Millionaire Calculator – find out how long it can take to be a millionaire based on your savings choices
Practical Money Skills for Life Games – – Access online financial education interactive in a game-based environment.
Countdown to Retirement – learn about retirement through a lifestyle choice game
Financial Football – test your money management skills through a football simulated game
Financial Soccer – test your money management skills through a soccer simulated game
Money Metropolis – learn about savings goals and ways to save
Peter Pig's Money Counter – practice sorting and counting money
Jump$tart's Reality Check – Fill in the choices in this quick and easy online calculator to see if you can afford your dream life. You might be surprised at how much that life will cost.
Financial Coaching
Sarah Cousineau
2018-02-28T08:41:27+00:00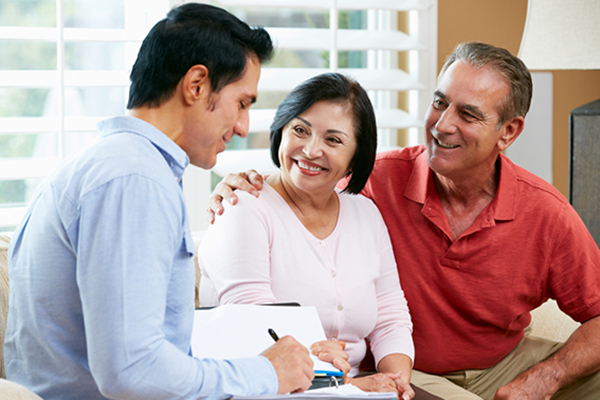 Find financial education programs and services, as well as financial coaching in Metropolitan Kansas City.
Calendar of Financial Education Classes and Events
Teacher Resources
Professional Development For Educators
Teacher Resources
Financial Education Teaching Tools
The following list highlights K-12 curricula that aligns to content standards and is designed to promote financial understanding in young people. The curricula address the concepts of budgeting, credit, saving, investing and more through hands-on classroom-ready lessons and activities.
Teacher Resources
National Personal Finance Standards for K-12 Education
Teacher Resources
Community Organizations
Family Financial Transformations™Catholic Charities of Northeast KansasDesigned to help break the cycle of debt and give families the tools to better manage their fi­nances,Catholic Charities of Northeast Kansas is now enrolling families in the Family Financial Transformations program. Participants work with a team of professionals who are committed to helping families reach financial self-sufficiency. During this 12-month program, participants receive one on one budget coaching, group topic classes, and a personal financial mentor. Geared for the whole family, childcare is provided for younger children and those children eight years and older are able to participate in their own age-appropriate financial education classes. Graduating participants also enjoy personal and educational incentives alongside ongoing mentorship.* The Family Financial Transformations™ program is currently only offered in Johnson and Wyandotte Counties.Contact Kimberly Burau at 913.906.8996 or kburau@catholiccharitiesks.org or Meagan Cashell at 913.433.2005 or mcashell@catholiccharitiesks.org
Kansas Loan Pool Project (KLPP)Catholic Charities of Northeast KansasRecognizing that predatory lending such as payday and title loans contributes to the hardships, Catholic Charities offers a loan refinance program in partnership with Country Club Bank and Bank of Blue Valley.The Kansas Loan Pool Project (KLPP) is designed to help eliminate high-interest title or payday loans by issuing participants a new, low-interest loan. Each participant is enrolled in a financial education series to help develop a long-term financial plan and budget. They are also assigned a Catholic Charities case manager specialist to provide ongoing monthly support.Eligibility and program requirements include:

Total amount of Payday or Title loans must not exceed $1,500
Must have stable, traceable income
Budget must reflect ability to make monthly loan payments
Monthly case management for the duration of the loan
Attendance of financial education courses mandatory

Contact the Kansas Loan Pool Hotline at 913.433.2050

Junior Achievement – Prepares young people for the real world by showing them how to generate wealth and effectively manage it, how to create jobs which make their communities more robust, and how to apply entrepreneurial thinking to the workplace.
Lead to Read – Connects trusted, caring adult volunteers with 1 – 4 grade kids in urban schools for 30 minutes per week.
Mad City Money – Gives youth a taste of the real world within a school setting as they experience a budget simulation activity.
Reality U – Helps students understand some of the "realities" involved in preparing for an employable future and adulthood as they learn about income, debt, credit, and the cost of raising a family.
Turn the Page – Works to mobilize the community to achieve reading proficiency at grade level or above for all 3rd graders in Kansas City, Missouri.
Teach Children to Save – Pairs Kansas City metro area K – 3 grade classrooms with community volunteers each April for a 45-minute classroom-ready lesson about the importance of saving.
School of Economics – The School of Economics provides high-quality, full-day field trip experiences for elementary school students from the Greater Kansas City area.
Metro Lutheran Ministry – Learn how we minister to our Kansas City area neighbors who are poor, elderly or disabled.
Request a Speaker For Your Class
Do you need a speaker on almost any financial education subject for youth, teens, adults, seniors, etc.? Request a speaker that will come to your school, organizations, church, etc. and present on the financial education subject that you choose.
Request A Speaker