Topics that can help you become Money Smart.
We have collected information and links with teens in mind that can help with a wide range of topics. So whether you need to learn how to save for college, find emergency services or learn how to save money, we are here to help you find the help you need.
Kim Heydt-Wylie
2018-01-22T13:18:41+00:00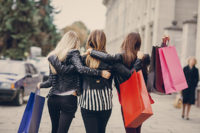 Buying at the lowest price is made easy when you know what technology and tools are available.
More Money Smart Topics
We  have created other Topics Categories to you become Money Smart. Be sure to check them out also!