Professional Resources For:
  Law Enforcement/Reentry
Kansas City Metropolitan Crime Commission
As a nationally recognized nonprofit, the Kansas City Metropolitan Crime Commission  advocates, develops strategies and operates innovative programs that bring people and public safety agencies together to power a safer, better Kansas City community.  The cycle of crime hurts individuals as well as the community. The Crime Commission and its programs are designed to each combat a point as well as provide a safety net for those that the cycle affects.
The Greater Kansas City Crime Stoppers is a member program of Crime Stoppers USA, and its TIPS Hotline has proven to be a vital crime-fighting instrument in the KC community. TIPS can be submitted via phone, web or an app, and the program partners with Kansas City area schools to prevent crime within student environments.
MCSP provides case management for both supervised and unsupervised probationary clients who have been ordered to complete community service by the courts.  It is a nonprofit organization funded through supervision fees paid by participating clients, worksite sponsorships, and program contracts.
The Second Chance Program advocates for effective prisoner re-entry, fundraises for local programs, conducts research, assembles task forces and focus groups, and performs other special projects in the community. This coordinating force is dedicated to the vision of helping released offenders make a seamless transition back into the community, receiving the second chance these men and women so desire.
Since 2003, the Surviving Spouse And Family Endowment Fund (SAFE) has provided immediate financial assistance to the spouses, children and/or dependent parents of those who lose a loved one in the line of duty. Through public support, SAFE is able to provide a $25,000 no-questions-asked donation to loved ones in nine counties on both sides of the state line.
The Federal Law Enforcement Training Centers' (FLETC), State, Local and Tribal Division (SLTD) supports law enforcement communities by providing low-cost and no-cost training opportunities conducted on the FLETC campuses in Glynco, Georgia; Artesia, New Mexico; Charleston, South Carolina and Cheltenham, Maryland. These programs support the development of specialized law enforcement knowledge and skills.
The FLETC also exports training to host locations across the nation, most of which are provided at no-tuition for sworn state, local and tribal law enforcement officers. These programs are hosted by departments or agencies and are open to officers from around the country.
Law enforcement training can help you reach your goal of helping to maintain peace and order as a respected professional. It's a way to develop skills that are always in need while also generating new opportunities in a career that can be exciting, well-paying, and full of purpose.
What kind of path will you choose? Will you start with the foundational instruction you can get from police training schools or the fascinating education offered through criminology or criminal justice programs? Ultimately, both options can lead to a time-honored and in-demand career.
So pursue a future that's more secure for yourself, the people you love, and the greater public you'll serve. Find police colleges or law enforcement schools near you by entering your zip code into the search box below!
Blogs
This idea-packed blog belongs to former Baltimore Police officer, Peter Moskos. His blog features excerpts from police officers everywhere responding to events in the media and the rigors of the job. For a fair and fast-paced look at the life and opinions of cops everywhere, look no further.
.
More than twenty years on the force carries some serious weight. Ziman posts intelligent and compelling articles about the most difficult and polarized aspects of policing. Her posts often begin with an anecdote from her experience and launch into the deeper issues at play. She explores the complexity of serious issues officers face: fatalities on the job, criminality versus innocence, justice, ethics and public opinion.
.
"Many people who serve, and who have served, in law enforcement bear the scars of the cumulative stresses that accompany the career…When you read the statistics, it's not about the bad guys killing us, it's about other things like heart attacks, suicide, alcoholism and stress." This excerpt comes from the About page of Cops Alive, a blog operated by The Law Enforcement Survival Institute (LESI). Their mission is simple and crucial: to help cops overcome the obstacles of their job by sharing experience, advice and resources.
.
The tagline "If you got stopped…you deserved it" should clue you in to the tone of this blog. Motor Cop writes with a witty, tongue-in-cheek style that manages to relate experiences on the job without taking himself too seriously. Good for more than a laugh, the blog details the experience of being a cop while trying to hang on to your sense of personhood and good humor.
.
This blogger from the UK police force chronicles crazy events and encounters from life on the job. These entertaining posts, written with a great deal of dramatic irony, have been coming strong since 2011. For a great look at what the job is like in the UK, or for a collection of crazy tales from the force complete with British lingo, visit Constable Chaos.
.
Jeff Shannon's blog aims to bring mental anguish to the light, targeting potentially-fatal mental health problems that police officers face as well as more subtle trends of thinking that make cops feel more pessimistic over time. The posts are easy-to-read and often illustrated with stories from Shannon's experience in the force.
.
Interview with Suzy Ivy, Police Detective and Author of Bad Luck Detective: Suzy Ivy is the author of the humorous and popular police blog Bad Luck Detective. She has also written three books including Bad Luck Cadet & Bad Luck Officer. As Ms. Ivy relates her story in the interview, a mid life crisis was the motivation for her foray into police work and she has been hooked since. However, Suzy Ivy offers both sides of police work, from the deeply serious to those times when a sense of humor is all a police officer can retain to keep sane. In this illuminating interview, Suzy Ivy shares her reasons for joining law enforcement to the roller coaster ride that is often a part of everyday life as a police officer in a small town.
.
This blog is devoted to highlighting the positive and heroic actions of law enforcement officers everywhere. When law enforcement news feels frustrating, politically charged or just overwhelmingly negative, click on over to Positive LEO for a look at the inspirational things officers are doing. It's a great resource for reigniting the passion you have for the profession.
.
A world apart from your average cop-blog, Raindogblue is a gathering of law-enforcement poetry and other creative work. You can read stories told in rich detail and poems that circle around everything job-related. The blog also boasts photography and the occasional guest memoir post. Visit this one for a more creative perspective on law-enforcement.
.
Cop Talk's target demographic is the public at large. They are staffed by full-time law enforcement officers and frequently post on subjects relevant to safety and crime prevention. The blog features a section called 'Ask a Cop' as well as podcast and twitter resources.
.
If the ethical and moral conundrums of police work intrigue you, this will be a favorite resource. Retired police chief and pastor David Couper fills his easy-to-browse blog with ideas for improving the police force and its interaction with society as a whole.
.
This Chicago-based blog is a great source for law-enforcement news and often features a recent case or arrest that is dissected for readers. This one definitely has a penchant for controversy, so if there are hot police topics floating around, you can bet on finding them here.
.
These reflections and observations from an older woman in the police force are refreshingly candid and peppered with sarcastic memes. "Momma Fargo" blogs about anything and everything—a little bit of politics, a little bit of daily life and much more. If you're looking for a blog that tells it like it is, pay this blog a visit.
.
Keeping current on national law enforcement news is easier with this blog in your arsenal. Tom Casady, a public safety director and former police chief in Nebraska, writes often on the updates and changes affecting his line of work. His musings are thoughtful, well-informed, and useful to anyone wanting to keep a pulse on public policy.
.
Police militarization, taser conduct and suggestions for improving work on the force are all par for the course on SGT Says. These posts are short and to-the-point, occasionally resembling brain teasers. They might pose a question or answer one, examining a facet of the job for closer scrutiny.
.
Wit and honesty get doused in a fair portion of sarcasm on this blog. I Aim to Misbehave covers current events as well as personal observations from the field. While most posts tend toward humor, they are broken up by moments of completely candid sincerity when the topic calls for it.
.
Keep a pulse on the industry
Now that you've had a chance to explore a whole range of law enforcement blogs, bookmark your personal favorites and keep them handy. The slickest feature of using blog resources to stay current is that they are right at your fingertips whenever you click over. Take advantage of them and keep yourself informed and intrigued on the job.
Adult Topic Section
Visit the following Money Smart Main Topic Page for helpful information and links.
Teen Topic Section
Visit the following Money Smart Teen Topic Page for helpful information and links.
Youth Topic Section
Visit the following Money Smart Youth Topic Page for helpful information and links.
Calendar of Financial Education Classes and Events
Emergency Resources
Visit the following Money Smart Topic for helpful information and links.
Kim Heydt-Wylie
2018-08-24T11:28:40-05:00
Emergencies Happen, knowing who is there to help is one for the first steps to survive and prepare your children for an emergency situation.
Sarah Cousineau
2019-07-19T08:47:01-05:00
Emergencies happen. Find local and national resources for emergencies. Learn about disaster preparedness.
Kim Heydt-Wylie
2018-08-23T17:02:15-05:00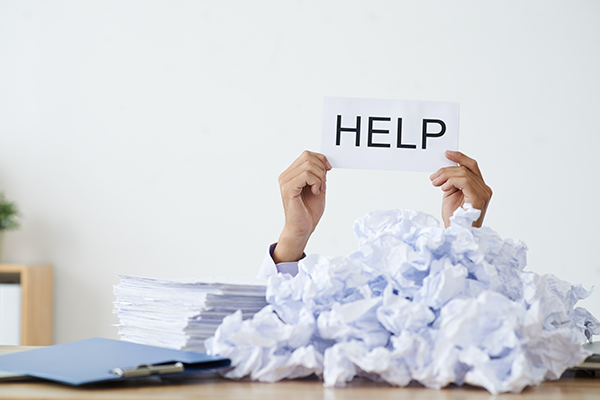 Emergencies happen. Knowing who is there to help is one of the first steps to survive an emergency situation.
Reentry
Visit the following Money Smart Topic for helpful information and links.
Sarah Cousineau
2018-08-23T16:39:00-05:00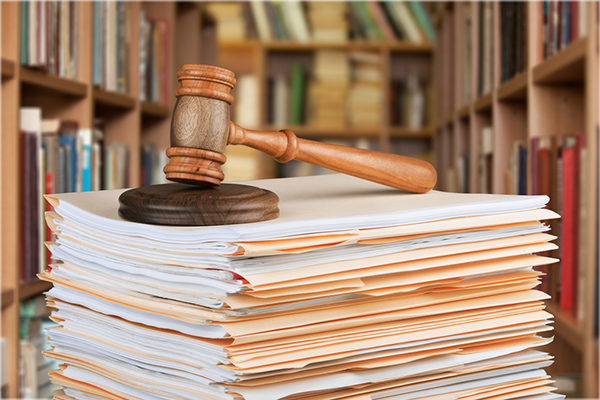 We have collect a wide range of resources and helpful links for when you or someone you know needs help dealing with legal issues.
Sarah Cousineau
2018-08-23T16:45:39-05:00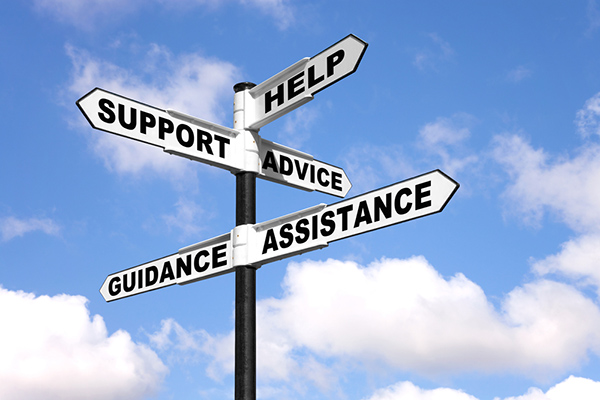 Find help reentering your life after jail/prison. Find leadership and work in order to reduce recidivism and to support Missouri Probation & Parole.
Local Resources
Metropolitan Kansas City
Missouri
Kansas
National Resources
Organizations
National Criminal Intelligence Resource Center
There are numerous criminal justice professional associations and entities which assist law enforcement with policies, standards, analysis, training and education, and technical assistance. This section provides links to Web sites of organizations and entities that are relevant within the criminal justice intelligence community.
Go Law Enforcement Organizations by Service.
Associations and organizations can be a great source for establishing contacts within the law enforcement community and the area of law enforcement in which you would like to pursue. It is also a way to learn about different types of law enforcement jobs. Many associations post job openings on their website. Some law enforcement associations offer student memberships available at a reduced rate. There are even scholarships available through some associations.
Listing an event on the Money Smart KC website is free.