Provider Resources For:
Community Based Organizations
It is the goal of Money Smart KC to provide a resource database with a variety of tools for Community Organizations in Metropolitan Kansas City.  This resource database can be utilized as a training tool for new employees, a resource database for social service and nonprofit organization staff, a tool for connecting with partner organizations, and staying up to date on resources and training opportunities.
Listing an event on the Money Smart KC website is free.
Many Community Organizations Partner with Money Smart KC
Money Smart Month of Greater Kansas City is a public awareness campaign designed to help consumers better manage their personal finances. This is achieved through the collaboration and coordinated effort of hundreds of organizations across the Kansas City Metropolitan area including businesses, financial institutions, schools, libraries, not-for-profits, government agencies and the media.
These groups come together to stress the importance of financial literacy, inform consumers about where they can get help, and provide free educational seminars, workshops and activities throughout the year. Since April is Financial Literacy Month, we have a special focus that month. Programming is offered to all ages and income levels and covers all areas of personal finance from establishing a budget to first time home buying to estate planning.
Since its inception in 2008, the initiative has grown exponentially.  The 2015 Money Smart Month campaign hosted over 1,243 events (public and private) and reached a total of 18,121 attendee's ages 5 – 85.  Check out the complete MSM KC 2015 Annual Report.
Helpful Links For
Training and Continuing Education Calendars

Set up similar to the Money Smart Kansas City calendar but focused on Trainings and CEUs.
Connect With Community Partners
Community Together
Community Together, Meets quarterly [January, April, July, and October] 8:30am-10:30am at
MCC – Penn Valley 3201 SW Trafficway, Kansas City, MO 64111 Campus Center Building, Room 503. 
Contact Cynthia Beckmann beckmanncc@umkc.edu  to get on email distribution list to receive information about upcoming meetings.
Mid America Assistance Coalition (MAAC)
Mid America Assistance Coalition (MAAC) (maaclink.org) facilitates a monthly meeting (Community Resource Connection – CRC) for case workers and other front line staff or interested community members to come together to network, learn about new programs, and brainstorm/share about resources that might benefit clients who have low incomes, are homeless, or are at risk of becoming homeless. Anyone is welcome to attend. To get on the email distribution list and receive meeting reminders and details, please contact Shelly Stroessner, Homeless Services Director at sstroessner@maaclink.org.
Johnson County Community Resource Connection: meets the first Friday of the month at 2pm, at different agencies throughout Johnson County.
Wyandotte County Community Resource Connection: meets the fourth Wednesday of the month at 2pm.
Eastern Jackson, Platte, and Clay County Community Resource Connection: meets the third Wednesday of the month at 2pm.
Jackson County Community Resource Connection: meets the first Tuesday of the month at 11:30am, at different agencies throughout Jackson County.
Empower Missouri
Empower Missouri, First Friday Forum (empowermissouri.org): First Friday of each month at Westport Fleamarket Bar & Grill 817 Westport Road Kansas City, MO (Enter the Buffalo Room directly from rear parking lot. Buffet lunch available for $10. 1.5 CEUs Free. Questions, and to get on email distribution list contact Ann Johnson at acjohnson.4550@yahoo.com.
The Continuum of Care (CoC) Program
The Continuum of Care (CoC) Program is designed to promote communitywide commitment to the goal of ending homelessness; provide funding for efforts by nonprofit providers, and State and local governments to quickly rehouse homeless individuals and families while minimizing the trauma and dislocation caused to homeless individuals, families, and communities by homelessness; promote access to and effect utilization of mainstream programs by homeless individuals and families; and optimize self-sufficiency among individuals and families experiencing homelessness.
Metro-area CoCs typically meet monthly.
The Continuum of Care (CoC) for Jackson County, MO and Wyandotte County, KS
Greater Kansas City Coalition to End Homelessness
www.EndKCHomelessness.org
Disability Resources
Visit the following Money Smart Topic for helpful information and links.
Ron
Resources for Individuals with Disabilities There are many local and national resources for those with disabilities. For additional i [...]
Employment
Visit the following Money Smart Topic for helpful information and links.
Sarah Cousineau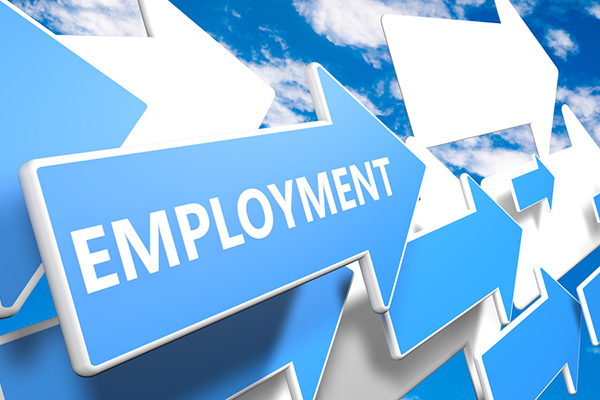 Resources For Employment Excelsior Springs Job Corps Center and Training Center (KC, MO) Excelsior Springs Job Corps is a no-cost ed [...]
Federal Poverty Guidelines and Area Median Income
Federal Poverty Guidelines
The new 2016 federal poverty guidelines have been released. View Guidelines
It's important to note that eligibility for Medicaid and the Children's Health Insurance Program (CHIP) will be determined by the 2016 guidelines within the next couple of months (exact date of the switch over to 2016 FPL guidelines depends on the state). Eligibility for advance premium tax credits is determined by 2015 federal poverty guidelines for the remainder of the 2016 coverage year.
State-run health insurance marketplaces will update their standards within the next couple months as well. View a short explanation of what these changes mean to consumers. (via Center for Children and Families).
2016 Federal Poverty Guidelines
Federally facilitated marketplaces will use the 2016 guidelines to determine eligibility for Medicaid and CHIP.
| | | | | | | | |
| --- | --- | --- | --- | --- | --- | --- | --- |
|  Household Size |  100% |  133% |  150% | 200% | 250% |  300% | 400% |
|  1 | $11,880 | $15,800 | $17,820 | $23,760 | $29,700 | $35,640 | $47,520 |
| 2 | 16,020 |  21,307 | 24,030 |  32,040 | 40,050 | 48,060 | 64,080 |
| 3 | 20,160 | 26,81 | 30,24 |   40,320 | 50,400 | 60,480 | 80,640 |
|  4 | 24,300 |  32,319 | 36,450 | 48,600 | 60,750 | 72,900 | 97,200 |
|  5 | 28,440 |  37,825 | 42,660 | 56,880 | 71,100 | 85,320 | 113,760 |
|  6 | 32,580 | 43,331 | 48,870 | 65,160 | 81,450 | 97,740 | 130,320 |
| 7 | 36,730 |  48,851 | 55,095 | 73,460 | 91,825 | 110,190 | 146,920 |
|  8 | 40,890 | 54,384 | 61,33 | 81,780 | 102,225 | 122,670 | 163,560 |
Area Median Income
Financial Coaching
Visit the following Money Smart Topic for helpful information and links.
Sarah Cousineau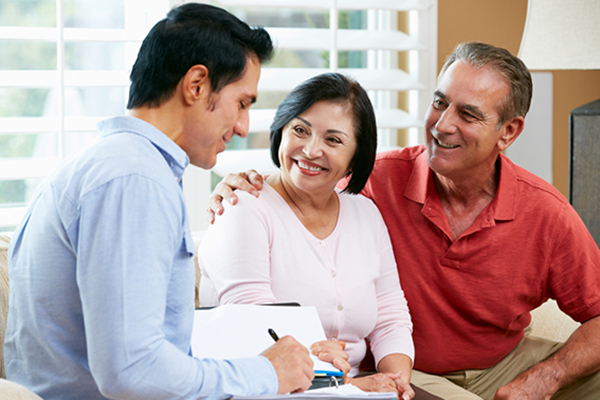 Financial Coaching Find Financial Education Programs There are many organizations that provide financial education programs and servic [...]
Housing Resources
Visit the following Money Smart Topic for helpful information and links.
Assistance/Benefits Applications
Visit the following Money Smart Topic for helpful information and links.
Ron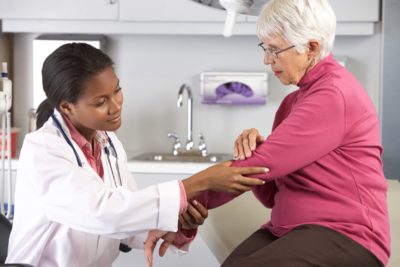 Government Assistance / Benefits This topic provides local, county, state and national assistance/benefits on one page. Metropolita [...]
Online Resource Database
UNITED WAY 211
United Way 2-1-1 is a free and confidential service that connects people to everyday needs that aren't quite 9-1-1 emergencies. Need to find counseling? A health clinic? Job training? A food pantry? Want to volunteer or donate goods? Simply dial 2-1-1, or visit United Way 2-1-1 Online to search for resources on your own.
United Way 2-1-1 spans a 23-county area, including seven counties in Kansas and 16 in Missouri, and has access to literally thousands of resources. The comprehensive database is constantly being updated so you'll have accurate information. Call 2-1-1 and you'll reach a trained, caring professional seven days a week, 24 hours a day, 365 days a year. It's free and confidential.
United Way 2-1-1 has a full-time older adult specialist who can assist with the specialized health care and day-to-day needs facing older adults today. United Way 2-1-1 also has a full-time veteran's navigator, a veteran himself, who works one-on-one with our military veterans who call in needing resources to help them with housing, employment, health issues and support. Our United Way 2-1-1 online database also offers a separate section specifically for veterans' needs.
For additional information about United Way's 2-1-1 services: call (816) 474-5112 or toll free at (866) 320-5764.
SEARCH UNITED WAY 211 ONLINE PORTAL
MY RESOURCE CONNECTION
The purpose of My Resource Connection is to connect individuals needing assistance with resources that can help meet their needs. The assistance that individuals may need are many and varied: Groceries, clothing, housing, health care, counseling, transportation, employment, emotional support, … Thankfully, there are many organizations in the greater Kansas City area that are able to address these needs. The role of My Resource Connection is assist individuals find and locate relevant resources at these organizations.
My Resource Connection is maintained and hosted by the government of Johnson County, KS. Significant contributions of data come from United Way 211 of Greater Kansas City, various departments within Johnson County government, and the Unified Government of Wyandotte County and Kansas City, KS.
Parenting/Childcare
Visit the following Money Smart Topic for helpful information and links.
Reentering Citizens Resources
Visit the following Money Smart Topic for helpful information and links.
Transportation
Visit the following Money Smart Topic for helpful information and links.
Sarah Cousineau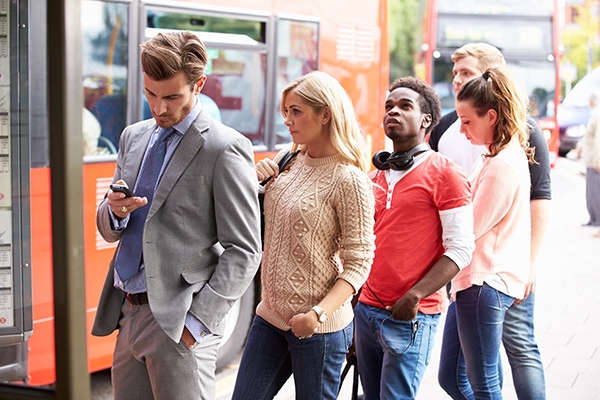 Transportation Transportation Help From ATA The Kansas City Area Transportation Authority (ATA) offers transportation options for a [...]
Veterans Resources
Visit the following Money Smart Topic for helpful information and links.
Your Money Your Goals
Your Money, Your Goals
ARE YOU HAVING THE MONEY CONVERSATION? Your Money, Your Goals is a toolkit to help front line staff and volunteers as they work with consumers to…
Make spending decisions that can help them reach their goals
Order and fix credit reports
Avoid tricks and traps as they choose financial products
Make decisions about repaying debts and taking on new debt
Keep track of their income and bills
Decide if they need a checking account and understand what they need to open one
TOOLS AND TRAINING
Your Money, Your Goals gives you the resources you need to help people set goals, choose financial products, and build skills in managing money, credit, and debt. The materials include:
The toolkit: We offer the toolkit in English and Spanish.
The training: Aids can help your staff or volunteers make more effective use of the toolkit.
Follow-up resources: As you train, learn what's most useful by surveying the trainees both before and after.
GETTING STARTED
THE TOOLKIT(pdf)
Help people work through short- and long-term financial issues.
THE TRAINING
Use these to train case managers:
FOLLOW-UP RESOURCES
Sample surveys trainers can use:
For more information visit www.consumerfinance.gov/your-money-your-goals.
For a financial education program for your client, please visit the Financial Education for Consumers topic.