Money Games & Activities
There are hundreds of online money-based educational games that are available for students. We tried to pick some out for you that are fun and free. Before playing any online game, we suggest that you review the Being Online Youth Topic to review safety guidelines to follow while online. We also suggest that you show your teacher or parent the online game that you are playing and make sure they approve of the game.
Find Hundreds of online Money-based educational games and activities that are available to students.
We tried to pick out some for you that are fun and free.
Click through the topics and find many games and activities to choose from.

Break the Bank
Bring Home the Bacon
Dollar a Glass
Save Perry's Pennies
Money Memory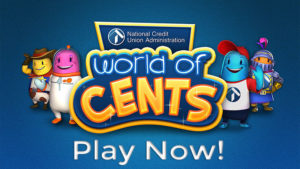 Jesse's Ice Cream Stand
Ima's Pay Yourself 1st
Reno's Debt Dilemma
Jesse's Big Change
Cash Puzzler
Countdown to Retirement
Ed's Bank
Financial Football
Financial Soccer
Money Metropolis
Peter Pig's Money Counter
Road Trip to Savings
And much more
Fun Shopping Game for Kids
Lemonade Stand Game
Bus money Game
Money Counting Game
Farm Game for Kids
Coffee Shop Game
Coin Weighing Game
Dollar a Glass Lemonade Stand
Peter's Pig Money Calculators
Farm Blitz
World of Cents Game
Other Great Money Games Resources:
H.I.P. Pocket Change
A number of games from the U.S. Mint that teaches kids about currency and managing money.
Monetta Games
Learn about saving, investing, and money management by these free games from Monetta.
Financial Entertainment
Free financial education games from the Dare 2 Dream fund.
Financial Football
March your football team down the field or put the defensive stop on your opposing team by answering questions about money correctly.
JumpStart Ultimate Clearinghouse of Games
The Jump$tart Clearinghouse is the premier financial literacy online resource for educators, parents, students and others to find effective, financial education resources from various sources. It also helps Jump$tart partners and other providers reach a wider audience with their educational products and programs.
Additional Resources
Although Jumpstart has the ultimate search engine of resources, other organizations have put large groupings of popular resources together for review. These resources include: