Money Smart KC Signature Events

Money Smart Day
Don't miss Money Smart Day on Saturday, April 1st at the Downtown KC Library.
Attend informative sessions, talk with a financial advisor, and get your credit report free at this event.
See more details and titles of the sessions here –  MSD_flyer_schedule_0317.
MoneyWise
Join us for the MoneyWise@UMKC Event on Saturday, April 8th at the UMKC Atterbury Success Center at 5000 Holmes, KCMO.
The Office of Financial Literacy (OFL) is presenting this free event that offers financial education sessions and fun activities for families with students ages 6-26!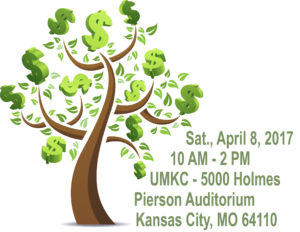 Sessions include:
Financial Traps – Sometimes we fall into money traps because we need cash quickly or because our earnings don't quite match our spending habits. In this session, we address common money traps and how to avoid them.
Top 10 Money Management Apps – Learn about the top personal finance apps for 2017 that can help streamline your money management. Discover apps that will help you save, invest, budget, and more.
Behavioral Finance – Do you ever find yourself making irrational financial decisions? Gain insight into some of the underlying reasons and biases that tend to cause adverse spending behaviors.
Intro to OFL – Learn about the financial education initiatives provided to students ages 6 to 26 in the state of Missouri.
College Savings – Hear pros and cons of different college savings strategies.
Smart Student Borrowing – The risk of student loans: what to know before going into debt.
Check out the resource tables in Pierson Auditorium and also the Kid Korner with free activities for the 6-10 year old.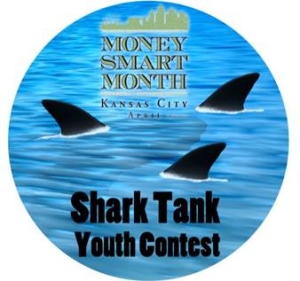 Shark Tank Youth Contest
Ten high school teams will be creating a product or service and making a business plan on site. Come see their pitches in Pierson Auditorium to the local shark tank judges at 1:15pm. 1st place team wins $1000, and 2nd place team wins $500. Contest is part of Money Smart KC and is sponsored by Central Bank of Kansas City.