Senior Resources
If you are a senior, we have tools and resources to help you as you age.
Mid America Regional Council (MARC) Department of Aging Services
MARC Department of Aging Services has opportunities for participants, caregivers, volunteers, and others in the Kansas City, Missouri area. You can contact the MARC staff via email or telephone at 816/421-4980.
Get Started – Information & Referral line at 816-421-4980 or 800-591-7948.
Our Information & Referral program is free, confidential, and designed to help callers connect with resources. Consider it a first step to understanding options in aging.
Services and Programs:

In-home services, transportation, legal aid, caregiver breaks, home-delivered meals, meals together, Long-term Care Ombudsman

Get Involved:
Older Driver Safety
Johnson County Human Services
(913)715-8861 or (888)214-4404
The Johnson County Area Agency on Aging offers a single point of entry for services. Information & assistance specialists are available to help locate resources such as:
in-home services(i.e. housekeeping, attendant personal care)
home-delivered meals
transportation
legal assistance
insurance
housing
caregiver support
options counseling
insurance counseling
meals and socialization at neighborhood senior centers.
Aging & Accessibility Directory online  has a listing of all these resources. Contact: (913) 715-8861 or (888) 214-4404
Wyandotte County AAA
The Wyandotte County AAA has an information line at its office to assist older adults in identifying and accessing services. The database is not online.
Contact: (913) 573-8531  60plus@wycokck.org
You can call us toll free at 1-800-772-1213. Social Security offers some automated services that allow people to receive service without waiting to speak to a representative. The automated services are available 24 hours a day and include some of the most popular services that people need. With automated services, you can request a benefit verification (proof of income) letter, replace a lost SSA-1099 (tax summary needed for taxes), request a replacement Medicare card, ask for form SSA-1020 to apply for help with Medicare prescription drug costs, or request an SS-5 application for a Social Security card.
Whether you use our automated services, speak to a representative by phone, use our website, or visit an office, Social Security wants to connect with you. Connection is a vital part of helping you secure your today and tomorrow. To connect with us through our automated services, visit http://www.socialsecurity.gov/agency/contact/phone.html.
FDIC: Money Smart for Older Adults
Money Smart for Older Adults (MSOA) is an instructor-led training developed jointly by the FDIC and Consumer Financial Protection Bureau (CFPB). The curriculum has been enhanced with new information and resources that allow older adults and their caregivers to make comprehensive financial decisions with confidence. Learn about common types of fraud and scams and how to prevent elder financial exploitation. Most importantly, discover ways to keep your information safe and secure through advanced planning.
We invite you to use the curriculum to teach older adults what elder financial exploitation is and why they may be at risk. MSOA is also a tool for bank-community partnerships. For example, bank staff could deliver this information in collaboration with providers of senior services or adult protective services.The curriculum covers seven topics:
Common Types of Elder Financial Exploitation
Scams Targeting Veterans
Identity Theft
Medical Identity Theft
Scams that Target Homeowners
Planning for Unexpected Life Events
How to Be Financially Prepared for Disasters
Eldercare Locator is a public service of the U.S. Administration on Aging connecting you to services for older adults and their families. Visit their website or call 1-800-677-1116.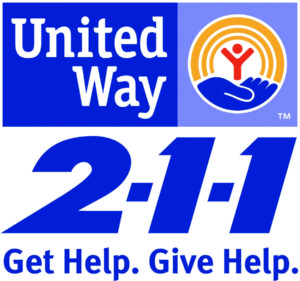 A wide range of support, including Senior Resources, is also available available through
Call: (816) 474-5112 or
toll free at (866) 320-5764
Visit: United Way 2-1-1