Information & links from groups that can help you during this time.
COVID-19 Guidelines
Access the free online booklet from Access International here written by William A. Haseltine, PhD, known for his pioneering work on cancer, HIV/AIDS, and genomics.
COVID-19 (Information from the CDC website)
Know how  spreads
There is currently no vaccine to prevent coronavirus disease 2019 (COVID-19).
The best way to prevent illness is to avoid being exposed to this virus.
The virus is thought to spread mainly from person-to-person.
Between people who are in close contact with one another (within about 6 feet).
Through respiratory droplets produced when an infected person coughs, sneezes or talks.
These droplets can land in the mouths or noses of people who are nearby or possibly be inhaled into the lungs.
Some recent studies have suggested that COVID-19 may be spread by people who are not showing symptoms.
Everyone Should:
Wash your hands often
Wash your hands often with soap and water for at least 20 seconds especially after you have been in a public place, or after blowing your nose, coughing, or sneezing.
If soap and water are not readily available, use a hand sanitizer that contains at least 60% alcohol. Cover all surfaces of your hands and rub them together until they feel dry.
Avoid touching your eyes, nose, and mouth with unwashed hands.
Avoid close contact
Avoid close contact with people who are sick, even inside your home. If possible, maintain 6 feet between the person who is sick and other household members.
Put distance between yourself and other people outside of your home.
Remember that some people without symptoms may be able to spread virus.
Stay at least 6 feet (about 2 arms' length) from other people.
Do not gather in groups.
Stay out of crowded places and avoid mass gatherings.
Keeping distance from others is especially important for people who are at higher risk of getting very sick.
Cover your mouth and nose with a cloth face cover when around others
You could spread COVID-19 to others even if you do not feel sick.
Everyone should wear a cloth face cover when they have to go out in public, for example to the grocery store or to pick up other necessities.
Cloth face coverings should not be placed on young children under age 2, anyone who has trouble breathing, or is unconscious, incapacitated or otherwise unable to remove the mask without assistance.
The cloth face cover is meant to protect other people in case you are infected.
Do NOT use a facemask meant for a healthcare worker.
Continue to keep about 6 feet between yourself and others. The cloth face cover is not a substitute for social distancing.
Cover coughs and sneezes
If you are in a private setting and do not have on your cloth face covering, remember to always cover your mouth and nose with a tissue when you cough or sneeze or use the inside of your elbow.
Throw used tissues in the trash.
Immediately wash your hands with soap and water for at least 20 seconds. If soap and water are not readily available, clean your hands with a hand sanitizer that contains at least 60% alcohol.
Clean and disinfect
Clean AND disinfect frequently touched surfaces daily. This includes tables, doorknobs, light switches, countertops, handles, desks, phones, keyboards, toilets, faucets, and sinks.
If surfaces are dirty, clean them. Use detergent or soap and water prior to disinfection. Then, use a household disinfectant. Most common EPA-registered household disinfectant will work.
Monitor Your Health
Be alert for symptoms. Watch for fever, cough, shortness of breath, or other symptoms of COVID-19.
Especially important if you are running essential errands, going into the office or workplace, and in settings where it may be difficult to keep a physical distance of 6 feet.
Take your temperature if symptoms develop.
Don't take your temperature within 30 minutes of exercising or after taking medications that could lower your temperature, like acetaminophen.
Follow CDC guidance if symptoms develop.Go to the Centers for Disease Control (CDC) website for ways to protect yourself, symptoms to look for, testing information, and more health updates.
Local state, city and county information
Missouri Department of Health  and Kansas Department of Health and Environment has many resources on their websites concerning Coronavirus including prevention, symptoms, treatment and  transmission and  a COVID-19 dashboard showing cases by county and other metrics, as well as testing and hospitalizations.
City of Kansas City MO Coronavirus Updates
Johnson County, KS Coronavirus Updates
Stimulus Checks
Economic Impact Payment – Information from the IRS website 
May 27, 2020 Update 
WASHINGTON – As Economic Impact Payments continue to be successfully delivered, the Internal Revenue Service today reminds taxpayers that some payments are being sent by prepaid debit card. The debit cards arrive in a plain envelope from "Money Network Cardholder Services."
Nearly 4 million people are being sent their Economic Impact Payment by prepaid debit card, instead of paper check. The determination of which taxpayers received a debit card was made by the Bureau of the Fiscal Service, a part of the Treasury Department that works with the IRS to handle distribution of the payments.
Those who receive their Economic Impact Payment by prepaid debit card can do the following without any fees.
Make purchases online and at any retail location where Visa is accepted
Get cash from in-network ATMs
Transfer funds to their personal bank account
Check their card balance online, by mobile app or by phone
This free, prepaid card also provides consumer protections available to traditional bank account owners, including protection against fraud, loss and other errors. More information and a Q & A section on the IRS website here.
You can also find a lot of information about these stimulus payments from the Consumer Financial Protection Bureau (CFPB) here.
Who is eligible? 
U.S. residents will receive the Economic Impact Payment of $1,200 for individual or head of household filers, and $2,400 for married filing jointly if they are not a dependent of another taxpayer and have a work eligible Social Security number with adjusted gross income up to:
$75,000 for individuals
$112,500 for head of household filers and
$150,000 for married couples filing joint returns
Taxpayers will receive a reduced payment if their AGI is between:
$75,000 and $99,000 if their filing status was single or married filing separately
112,500 and $136,500 for head of household
$150,000 and $198,000 if their filing status was married filing jointly
The amount of the reduced payment will be based upon the taxpayers specific adjusted gross income.
Eligible retirees and recipients of Social Security, Railroad Retirement, disability or veterans' benefits as well as taxpayers who do not make enough money to normally have to file a tax return will receive a payment. This also includes those who have no income, as well as those whose income comes entirely from certain benefit programs, such as Supplemental Security Income benefits. Retirees who receive either Social Security retirement or Railroad Retirement benefits will also receive payments automatically.
When will I receive it?
Checks will be distributed automatically to most people starting the week of April 13, 2020. Eligible taxpayers who filed tax returns for 2019 or 2018 will receive the payments automatically. As I've previously reported, automatic payments will also go out shortly to those receiving Social Security retirement or disability benefits and Railroad Retirement benefits.
The IRS has launched a second new tool that is now available. The new tool, Get My Payment, provides payment updates, including the date your payment is scheduled to be deposited into your bank account or mailed.
Get My Payment also allows you to provide your bank account information so that you can receive your payment more quickly rather than waiting for a paper check. Unfortunately, this feature will be unavailable if the Economic Impact Payment has already been scheduled for delivery.
Entering bank or financial account information will allow the IRS to deposit your payment directly into your account. Otherwise, your payment will be mailed to you as a paper check (that will slow the receipt of your check).
What if I haven't filed a tax return for 2018 or 2019?
The Treasury Department and the Internal Revenue Service (IRS) created a new tool that will allow these individuals to get their stimulus checks (Economic Impact Payments). Be sure that you're at IRS.gov when you start. https://www.irs.gov/coronavirus/non-filers-enter-payment-info-here . When you get to the FreeFile registration page for non-filers, you should be at this secure URL:
https://www.freefilefillableforms.com/#/fd/EconomicImpactPayment
Who should use the tool above?
You haven't filed a 2018 or 2019 return because you are under the normal income limits for filing a tax return. This may include single filers who made under $12,200 and married couples making less than $24,400 in 2019.
You receive veterans' disability compensation, pension, or survivor benefits from the Department of Veterans Affairs, and you did not file a tax return for the 2018 or 2019 tax years. The IRS has not extended automatic direct deposit to those folks but says they are working on it. In the meantime, the IRS says you can use the tool now or wait until the IRS reviews automatic payment options to simplify delivery for these folks.
You are a Social Security, SSDI, and Railroad Retirement beneficiary with qualifying dependents. As noted earlier, you will automatically receive your $1,200 Economic Impact Payment, but if you have qualifying children under age 17, you can use the tool to claim the $500 payment per child.
Payment Recipients: Watch for an IRS letter
For security reasons, the IRS plans to mail a letter about the economic impact payment to the taxpayer's last known address within 15 days after the payment is paid. The letter will provide information on how the payment was made and how to report any failure to receive the payment. If a taxpayer is unsure they're receiving a legitimate letter, the IRS urges taxpayers to visit IRS.gov first to protect against scam artists.
Avoid Scams related to Economic Payments-COVID19
The IRS urges taxpayers to be on the lookout for scam artists trying to use the economic impact payments as cover for schemes to steal personal information and money. Remember, the IRS will not call, text you, email you or contact you on social media asking for personal or bank account information – even related to the economic impact payments. Also, watch out for emails with attachments or links claiming to have special information about economic impact payments or refunds.
Employment
Here are some local and national resources related to employment and/or unemployment during the Coronavirus pandemic.
State
File for Unemployment in Missouri – If you have lost your job or have been furloughed, you can find information about unemployment here and apply for unemployment here. If you don't already have an account, you'll need to create one underneath the log in button.
For Missouri state-related questions, call: 888-728-JOBS (5627) and to file for unemployment by phone, call: 800-320-2519 (translators available for those speaking different languages). And, if you need to file a claim, the state has established a HOTLINE for immediate assistance at 855-348-3751.
File for Unemployment in Kansas – If you have lost your job or have been furloughed, you can find information about unemployment here and apply for unemployment here.
For Kansas state-related questions, visit www.kansasworks.com for a virtual chat with a customer service representative or file a claim at www.getkansasbenefits.gov or (800) 292-6333. Open positions are also available here.
Missouri and Kansas have dedicated Coronavirus pages to help workers and employers with the following topics:
Unemployment Help for Employees and Employers
Online Workforce Development Training for Employees
Job Openings
Staff Reduction Assistance for Employers
Unemployment Insurance
Additional local resources for employees and employers are available at local workforce centers like the Full Employment Council (FEC) and Workforce Partnership. Although their doors are temporarily closed, online and telephone assistance are available.
In Missouri – FEC staff can also be reached at the following numbers:
Central City – KC  (816) 471-2330 Ext. 1405 or 1414
South Office – (816) 448-5167
Northland – Kansas City  (816) 468-8767
Ray County – Richmond  (816) 471-2330 Ext. 2501
Independence – (816) 521-5700 Ext. 3264 and 3230
In Kansas – Workforce Partnership staff can also be reached at the following:
Federal
The Department of Labor has a dedicated Coronavirus page dealing with the following topics:
Workplace Safety
Wages, Hours and Leave
Unemployment Insurance Flexibilities (Unemployment)
Support for Dislocated Workers and States
Job Corps Students
Injured Federal Workers
Federal Contractors
Supporting Workforce Needs in the Agricultural Sector
Small Business Relief
KCSourcelink – Coronavirus (COVID-19) Business Resources & Updates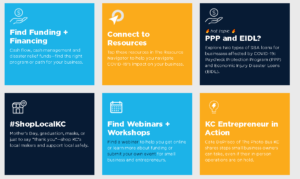 KCSourceLink, a local resource navigator for aspiring and existing entrepreneurs, is frequently updating this portal as new resources and funding for small businesses becomes available. The coronavirus (COVID-19) outbreak is first and foremost a human tragedy. It is also having a significant impact on the global and local economy. The topics on the KCSourceLink webpage provide Kansas City entrepreneurs and business owners with business resources to navigate their businesses through the outbreak.  Resources include:
Finding funding and financing
Connecting to resources (technical assistance, small business coaching, and more)
Update from the Alt-Cap website: "We have received an extremely high volume of requests for the KC COVID-19 Small Business Relief Loan Fund and are not accepting new applications at this time.
We know this is an extremely challenging and critical time for the small business community and our team is working hard to process and respond to all inquiries. Please sign up for our newsletter or follow @AltCapKC for announcements about future funding.
If you can support our small business community at this time, please donate."
The KC COVID-19 Small Business Relief Loan Fund is a new community-backed $5 million small business relief loan fund intended to provide immediate relief to local, small businesses experiencing extreme economic disruption and financial strain as a result of the necessary public health measures to "flatten the curve" and combat the virus.
The KC COVID-19 Small Business Relief Loan Fund is supported by the Greater Kansas City Chamber of Commerce, the Kansas City Area Development Council, the Civic Council of Great Kansas City, Ewing Marion Kauffman Foundation, Neal and Angela Sharma of DEG, Michael and Leah Hoehn of Automated Systems, Inc. (ASI), Port KC, and administered by AltCap, a local Community Development Financial Institution (CDFI).
Coronavirus Relief Options from Small Business Administration (SBA)
Find a PPP lender – https://www.sba.gov/paycheckprotection/find
Payment Protection Plan Fact Sheet – https://home.treasury.gov/system/files/136/PPP–Fact-Sheet.pdf  
This loan advance will provide up to $10,000 of economic relief to businesses that are currently experiencing temporary difficulties.
The Center for Disease Control and Prevention (CDC) offers guidance for small businesses.  Here, you can also find the document, "Guidance on Preparing Workplaces for COVID-19".
The CDC site also offers guidance in other languages:
Recursos en  español
Scam Alerts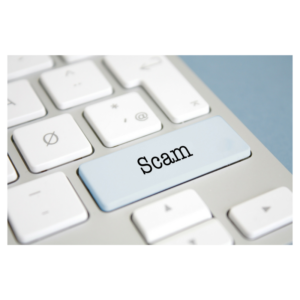 The Federal Trade Commission (FTC) has some relevant information about scams related to COVID-19: Scammers are experts at shifting tactics and changing their messages to catch you off guard. This is especially true as they take advantage of anxieties related to the Coronavirus.
This page on the FTC site gives consumer advice on relief check scams and treatment claim scams. It includes information about financial impact, shows ways to protect yourself online, alerts you to imposters, robocalls and scam alerts. https://www.ftc.gov/coronavirus/scams-consumer-advice
Here's a quick alert about some current government imposter scams using COVID-19 that are popping up on our radar including Medicare and government relief payment scams.  https://www.consumer.ftc.gov/blog/2020/04/scammers-are-using-covid-19-messages-scam-people
The Consumer Financial Protection Bureau has warnings about charity scams, scams targeting SS benefits, and treatment scams in their blog: https://www.consumerfinance.gov/about-us/blog/beware-coronavirus-related-scams/
____________________________________________________________________________________________________________
Beware of emails, robocalls, and  texts  promising COVID cures or fast stimulus payments from the AARP:   https://www.aarp.org/money/scams-fraud/info-2020/coronavirus.html
The Social Security Administration (www.ssa.gov/coronavirus) has services/benefit information, along with helpful details about fraudulent/scam-related activities.
And don't forget to check out our Financial Protection Topic for ID Theft information and our Online Finances Topic for How to Ensure  Safety When Managing Finances Online.
Food Assistance
Community Food Resources
United Way of Greater Kansas City has updated information about food assistance from many local agencies:
Harvesters is updating their food assistance page daily with meals, food distributions and food pantry closing
Unified Government of Wyandotte County is providing food delivery for residents with unmet food needs
🖱 Fill out Food Needs Request form at wycokck.org/COVID-19
Missouri Food Finder connects Missouri consumers with farmers, growers, and local suppliers growing and selling locally produced food in their region
🖱 Visit mofoodfinder.org
The Family Support Division extended food stamp benefits for recertification in March, April, and May by 6 months automatically. Contact FSD with questions
☎ 855-FSD-INFO
🖱 mydss.mo.gov
If you need assistance applying for or understanding SNAP, contact Harvesters SNAP Outreach Line
☎ 877-653-9522
✉ snap@harvesters.org
USDA Approves Missouri SNAP Online Grocery Shopping through Amazon and Walmart, start date to be announced
WIC programs (Kansas and Missouri) are continuing benefits and process new applications. "Physical presence requirement" have been waived in both states.
🖱 In KS, visit the WIC website to find your local office
☎ In MO call 800-TEL-LINK (800-835-5465) or visit the website for qualifying, enrollment, & local office information
Personal Finance Tips
Our community has experienced temporary closures of businesses, schools and other public services due to the COVID-19 pandemic. While these actions are necessary to help reduce exposure to the virus, they can also bring financial uncertainty for many because of loss of income, lack of access to credit, and other issues.
HOW TO MEET IMMEDIATE FINANCIAL NEEDS
Taking care of yourself and your family's well-being is the priority. Here are a few ways to help with food, shelter and other necessities.
Phone and Internet to help you stay connected – Some companies are suspending cancelling of services, waiving fees and arranging payment plans. The federal Lifeline Support for Affordable Communications Programmight be a good option.
Medicine and medical care – If you don't think you can afford your medical bills and you're facing overwhelming debt, consider looking into options for paying off medical debt.
Caregiving for children or elderly family members – Look for local child care and/or elder care resources in your state. Older adults may have access to government benefits that provide financial help. Visit org for more information.
General Assistance –

Call 211 or visit the 211 website for referrals to food assistance, housing payments, taking care of bills, accessing free child care, or obtaining help with other needs. Just enter your zip code on the website to be connected to your local 211 office.
For families with children out of school, several internet broadband providers are providing households with a child in preschool through college with free basic internet service for two months if they do not already have internet service.

Prioritize bills by what is most important to keep you safe – housing, food, utilities, your car and whatever else you need. Include your minimum payment due and when it's due. After you set aside enough money for necessities, divide the rest of your income among the other bills.
Reduce spending by reviewing your budget carefully to find any expenses that you can afford to cut or cut back.
Contact creditors and let them know about your financial situation. Some of your creditors may be willing to work with you during a rough patch if you're honest with them and contact them before you miss any payments. Some credit card issuers and banks have announced leniency programs and are waiving payments and interest.
Make more money by picking up a side hustle.

Think about things you enjoy. Your side hustle doesn't have to feel like work, it can be a hobby. Offer music lessons if you play an instrument, develop websites if you like coding or look into dog walking if you love animals.
Figure out how much time you can spend on a side gig. Assess your schedule and see how many hours each week you can reasonably carve out. From there, you'll be better positioned to explore your options.
Be open to try different things. Be prepared to give a few different side hustles a go before settling on the best one.
Learn more ways to bring in cash. Ideas include selling gently used clothes, trading in old electronics, taking surveys, tutoring online, selling handmade items. It may not mean big money, but it's something.

Check for outside help from lenders, utility providers and credit card companies offering programs to help during the pandemic. Visit your auto lender, student loan lender, mortgage and credit card issuer websites to find out if they offer temporary concessions. You might consider putting car insurance on hold to save money if you have an out-of-use vehicle.
Avoid new debt if possible. Do what you can to protect your credit – and ask your credit card issuers and banks for help or extensions. However, if staying afloat means spending money you don't yet have, you can work on reducing debt after the crisis.
FINANCIAL INSTITUTION SUPPORT
Banks and credit unions can help during times of crisis to protect your money and to stay informed about your financial options. Common questions and answers are below, along with other helpful tips.
Will there be enough cash during a pandemic or other national disaster?
The federal agencies are prepared to use their full range of tools to help ensure that customer needs continue to be met.
Will the direct deposit of my payroll be delayed or affected by the COVID-19 pandemic?
For questions related to your payroll deposits, you should contact your employer first.
If my bank has temporarily reduced branch access or is not open, is my money still insured?
In difficult circumstances, some banks may need to temporarily limit operations to protect the health of their employees and customers. Regardless of the bank's operating conditions, your money is insured by the Federal Deposit Insurance Corporation (FDIC) or the National Credit Union Association (NCUA) for credit unions.
How are banks helping customers affected by COVID-19?
The Federal Reserve System with other regulatory agencies have encouraged banks to take steps to meet the financial needs of customers facing hardship due to the pandemic, including by offering prudent loan modifications, extending responsible small-dollar loans, and continuing to meet the deposit and service needs of customers to the extent possible
I'm concerned about ATM fees increasing as I don't have access to my bank's ATM network but need cash due to COVID-19 related issues. Who do I contact regarding this concern?
Please contact your bank and explain your situation. The FDIC is encouraging depository institutions to consider waiving these fees for customers and non-customers impacted by the COVID-19.
ADDITIONAL RESOURCES
Things to Do With Kids At Home
The COVID-19 pandemic has altered our lives in many ways. Many parents are now home with their children and some are working at the same time. Try these virtual learning resources to help keep your kids engaged.
What is COVID-19?
Math
English Language Arts
Social Studies
Technology
Arts
General
United Way of Greater Kansas City has lots of great Learning Resources for Kids at Home here.
Stay Connected
Content being added each day. Check back soon for this topic.
Self Care
Tips and Resources for Handling Stress and Anxiety
Tips and Strategies
The outbreak of COVID-19 has been stressful for many people.  Fear and anxiety about the disease itself, including concerns about exposure, positive test results or having the disease oneself or in a loved one are common.
Stress and anxiety resulting from the to the very real changes in our daily lives to reduce the disease's spread, including social distancing, preparing for and living under "Stay at Home" rules,  reduced work and layoffs are even more common. We are all having to adapt to a dramatically different world and way of living in it, with little time to prepare ourselves.  As difficult, there is no answer yet as to how long this new way of living will last, and what and when our "new normal" will happen.
Feeling stressed, anxious, overwhelmed or other strong emotions is a normal response to an abnormal situation.
There are a number of things you can do to cope with stress and these feelings.
Take breaks from watching, reading or listening to news stories, including on social media, about the COVID-19 outbreaks.
Be careful to get your news from trusted sources that focus on facts and that do not sensationalize or downplay the pandemic.
Take care of your body
Take deep breaths, stretch, meditate or pray to calm your body's nervous system
Exercise- in your home or outdoors regularly
Get plenty of sleep-try for a full 8 hours a night, and find a bedtime routine that works and stick with it
Eat healthy, well balanced meals as much as possible
Avoid alcohol and drugs
Make time for relaxation and fun
Think of activities you enjoy—they may need to be modified now (window shopping on line instead of at a store, re-reading old books instead of going to the library)—and spend time doing them
Connect with others
Talk with people you trust about your feelings and concerns
Reach out to friends, neighbors or family members you haven't talked to in a while on line, by phone or with a note by mail
If you are concerned that your stress is unmanageable, or that you may be experiencing symptoms of mental illness, reach out to a mental health center or therapist for screening and support.  
Contact a WarmLine or Help Line if you need to share your feelings confidentially with someone not in your circle,  get a different perspective, or hear some new coping strategies.
Resources-Support and Screening
Phone Support (free and confidential)
Mental Health America of the Heartland Compassionate Ear WarmLine (NON-CRISIS) – 1pm-10 pm 365 days/year
                913-281-2251 or 866-927-6327
SAMHSA Disaster Distress HelpLine  (CRISIS and NON-CRISIS) 24/7  and 365 days/year
               1-800-985-5990  SPANISH- press "2"
Text Support (free and confidential)
SAMHSA Disaster Distress HelpLine  (CRISIS and NON-CRISIS)  24/7  and 365 days/year
Must sign up first: text TalkWithUs  or Hablanos—Will receive message: Success! if it worked
Then text TalkWithUs  or Hablanos to 66746
Screening for Mental Health Disorders (free and confidential)
Mental Health America – 24/7 and 365 days/year – www.mhascreening.org  
Screening for anxiety, depression, bipolar, psychosis, drug and alcohol disorders, eating disorders, PTSD
Information provided by Mental Health America of the Heartland  – 739 Minnesota Avenue Kansas City, KS 66101 – 913-281-2221  www.mhah.org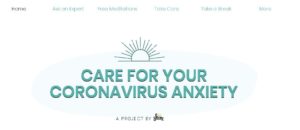 Resources- Info and Fact Sheets
https://www.samhsa.gov/find-help-disaster-distress-helpline
https://emergency.cdc.gov/coping//selfcare.asp
https://www.cdc.gov/coronavirus/2019-ncov/
Real Simple has A 14 Day Plan to Help You Manage Coronavirus Stress
Census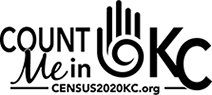 MARC (Mid America Regional Council) has a regional approach to the census through Count Me In KC. You'll find information about the census here.
And once you have all of your questions answered. please complete your form online, by phone, or by mail when your census invitation to respond arrives. Visit my2020census.gov to begin.
Why the Census is Important
The data collected by the 2020 census is critical for states, counties, and communities.
Representation – Census data determines the number of seats each state has in the U.S. House of Representatives, as well as districts for state government.
Funding – Census data guides the allocation of approximately $675 billion in federal funding to local communities every year.
Planning – Census data helps communities plan roads, schools, hospitals, senior centers, and emergency services.
Business – Businesses use census data in locating factories, headquarters, stores, recruiting employees, and conducting market research.
It just takes a few minutes, and can help our area get the funding and representation that we need. In 2010, our metropolitan area was under-counted by 1%. A 2020 under-count similar to the 2010 Census would result in the loss of $48 million in the Kansas City region for 16 federal programs. Please complete your form online, by phone, or by mail when your census invitation to respond arrives. Visit my2020census.gov to begin.