Find Emergency Services
In Case of an Emergency
Dial 911 immediately if you are experiencing a medical emergency or are in danger, or feel like hurting yourself or others. You can now text your message to 911 if unable to speak in an emergency. More info here.
Go to the Red Cross website for much more information to help you prepare for an emergency.
Home Safety
Make an escape plan and have regular fire drills. You may need help getting out of the house, and you may not know how to escape or what to do unless your mom or dad shows you.
Have a plan for young children who cannot get outside by themselves.
Know two ways out of every room – important in case one exit is blocked or dangerous to use.
Choose a meeting place outside the home.
You and your brothers and sisters should know what to do when they hear a smoke alarm and there is no adult around.
Practice going to an outside meeting place. No one should ever go back inside a building that is on fire, even to save a pet.
Make sure someone dials 911 once you are at your meeting place.
Download the FREE Monster Guard App from the American Red Cross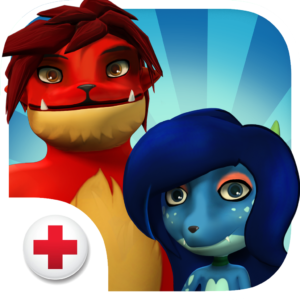 The fun way to get prepared for real-life emergencies at home. For kids aged 7-11. Available in the Apple Store or Google Play
Or text "MONSTER" to 90999

United Way 2-1-1
Need to find counseling? A health clinic? A food pantry?
United Way's 2-1-1 hotline is a great resource for everyday needs that aren't quite 9-1-1 emergencies.
United Way 2-1-1 spans a 23-county area, including 7 counties in Kansas and 16 in Missouri, and has access to thousands of resources. The comprehensive database is constantly being updated so you'll have accurate information. Call 2-1-1 and you'll reach a trained, caring professional 7 days a week, 24 hours a day, 365 days a year. It's free and confidential.
Simply dial 2-1-1, or visit United Way 2-1-1 Online to search for resources on your own or call (816) 474-5112 or toll free 866-320-5764